Members of the Irish Psychosis Research Network (IPRN)
Prof. Mary Cannon, Department of Psychiatry, RCSI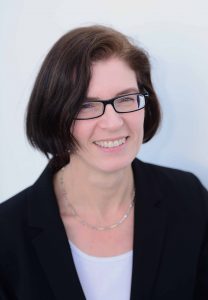 Mary Cannon is Professor of Psychiatric Epidemiology and Youth Mental Health in the Department of Psychiatry at the Royal College of Surgeons in Ireland, Dublin. Her research area of interest is the study of early life risk factors for psychosis and other mental disorders. Her current research programme focuses on psychotic symptoms in childhood and adolescence which index risk for later mental illness and could provide a significant opportunity for prevention. She won a Doctor Award (Psychiatry) in 2013 from the Royal Academy of Medicine in Ireland and was listed on the Thompson Reuters Highly Cited Researcher list in 2014.
Keywords: epidemiology, developmental risk factors, neuroimaging, neurocognition, mixed methods
Dr. Ian Kelleher, Dept of Psychiatry RCSI.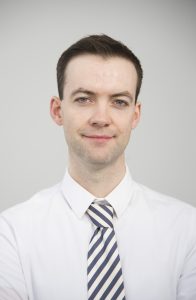 Ian Kelleher is Research Lecturer in Neurological and Psychiatric disorders at the Royal College of Surgeons in Ireland. He completed his Medical degree at Trinity College Dublin and his PhD at the Royal College of Surgeons in Ireland. He is a Member of the College of Psychiatrists of Ireland. His research focuses on psychotic symptoms and disorders in children, adolescents and young adults.
Keywords: Epidemiology; Phenomenology; Neurocognition; Children and Adolescents
Prof. David Cotter, Department of Psychiatry, RCSI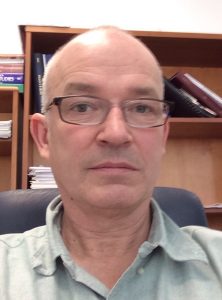 My research interest is the neuropsychiatry of psychiatric disorders.
My first expertise and training was in the cytoarchitectural investigation of brain and the neuronal and glial cell populations within it, in schizophrenia, major depression and bipolar disorder. I was awarded two MRC clinical training fellowships in the UK to undertake this work. My main early contribution in this field has been the observation that there is a cortical glial cell deficit in the brains of subjects with major depression and schizophrenia. I have also been among the first to describe cortical neuronal size reductions in major depression and bipolar disorder.
Subsequently, supported by funding from the Welcome Trust through a University Award (2002-2006) and the HRB, SFI and NARSAD, I have pursued a Neuroproteomics Research Programme involving subjects with major psychiatric disorders. In collaboration with internationally recognised experts in proteomic research (Professor Mike Dunn and Dr Gerard Cagney) I have employed a variety of protein separation methods and used gel-based and non-gel based proteomic methods and published studies showing synaptic and mitochondrial changes in the brains of subjects with major psychiatric disorders.
I am currently funded as an HRB Clinician Scientist and as part of this work with my group to identify predictive plasma protein biomarkers schizophrenia. Subsequent HRB funding has allowed me to address this same question using metabolomic and lipidomic approaches. Work submitted for publication has now identified age 11 biomarkers of psychotic disorders at age 18.
My current focus is now extending beyond schizophrenia to the study of young people at risk of all mental disorders. The aim is that by identifying those at risk of mental disorders before they become unwell that future psychiatric illness can be prevented.
Keywords: Mental disorder, proteomics, synapse, inflammation
Dr. Edgar Lonergan, Department of Psychology-Cork Kerry Community Healthcare & RISE EIP Service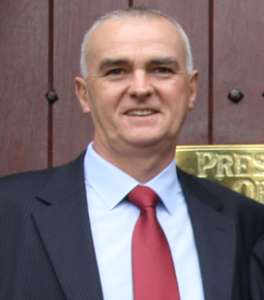 Edgar Lonergan is Principal Clinical Psychologist with HSE South, and Lead for Psychological Interventions in Psychosis with RISE (Early Intervention in Psychosis Service in Cork).
A graduate of NUI Galway, Edgar worked in a variety of clinical settings within the HSE before specialising in Early Intervention in Psychosis.
His research interest is the area of Neuropsychological functioning in First Episode Psychosis. His current research is focused on the use of the CANTAB neuropsychological assessment protocol to investigate changes in cognitive functioning and positive symptom change in psychosis.
Edgar is also chair of the Open Dialogue Group who are currently evaluating the use of an Open Dialogue approach with people experiencing a First Episode of Psychosis.
Prof. Kieran C Murphy, RCSI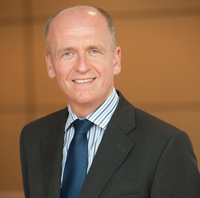 A graduate of UCD, he moved to the UK in 1994 where he completed two research fellowships and obtained a PhD in psychiatric genetics at Cardiff University. In 1999, he moved to the Institute of Psychiatry, Psychology and Neuroscience, Kings College London as Senior Lecturer in Behavioural Genetics. He subsequently returned to Dublin in 2002 when he was appointed Professor & Chairman, Department of Psychiatry, Royal College of Surgeons in Ireland and Consultant Psychiatrist at Beaumont Hospital, Dublin. His research interests include the genetics of psychiatric disorders and the assessment and neurobiology of behavioural phenotypes in genetic and neuropsychiatric disorders with particular reference to 22q11 Deletion Syndrome. In addition to clinical interests in Liaison Psychiatry and Neuropsychiatry, he also runs a Behavioural Genetics clinic in Beaumont Hospital in association with the Department of Clinical Genetics at Our Lady's Children's Hospital, Crumlin.
Keywords: genetics; behavioural phenotypes; 22q11 Deletion Syndrome
Dr. Paddy Power, St Patrick's hospital & TCD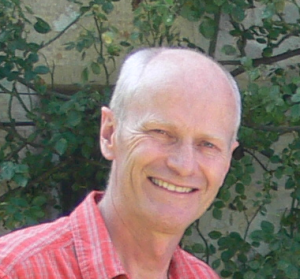 Dr Paddy Power trained in adult psychiatry, initially in Ireland, then Australia, and completed training in child & adolescent psychiatry in London. He joined the Early Psychosis Prevention and Intervention Centre EPPIC in Melbourne in 1993 and in 1998 became its Deputy Medical Director. In 2000, he moved to the South London & Maudsley NHS Trust to establish an early intervention service called the Lambeth Early Onset (LEO) service. Three of its four teams were set up with development and research grants and incorporated randomised controlled trials as part of their evaluation. In March 2010, Dr Power moved to Dublin to establish a youth mental health service (18 – 25 year olds) at St. Patrick's University Hospital.
Dr Power's research and publications include epidemiology of psychosis, RCTs of antipsychotic medication, CBT and psychosocial interventions, suicide prevention interventions, youth mental health, effectiveness of mental health law, cannabis & psychosis, and health economic evaluations. Dr Power was R&D Lead for the Borough of Lambeth. He set up the London Early Intervention Research and Services Networks and co-hosted the 2006 IEPA meeting in Birmingham. He was chairperson of the (Youth Mental Health) SIG of ACAMH, Ireland and the Early Intervention Working Group of the College of Psychiatrists of Ireland. He is an executive member of the International Association of Youth Mental Health (IAYMH) and on the team that successfully bid for the forthcoming IAYMH conference in Dublin September 2017.
Keywords: Youth Mental Health; Early Intervention in Psychosis; Health Service evaluations
Dr. Simon McCarthy Jones, Department of Psychiatry, TCD.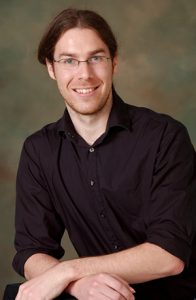 Simon's research focuses on the phenomenology of auditory verbal hallucinations ('hearing voices'), the causes of this experience, the various meanings given to the experience and their historical background, and what can be done to support people distressed by this experience. My work on causation includes neuroimaging research, genetic research, and a focus on the role of traumatic life-events in the aetiology of this experience. My latest book on this topic, Can't You Hear Them? The Science and Significance of Hearing Voices was published by Jessica Kingsley in April 2017.
Keywords: Hallucinations, neuroimaging, trauma, hermeneutics, history.
Prof. Paul Fearon, St Patrick's Hospital & Department of Psychiatry, TCD.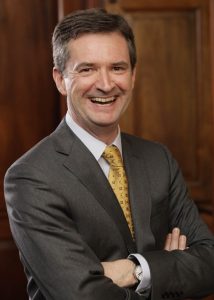 Paul Fearon graduated in Medicine from University College Dublin, and after 5 years postgraduate training in general medicine, he specialised in psychiatry. He completed his training at the Maudsley Hospital, London and was a consultant general adult psychiatrist there for 7 years. As a senior lecturer at the Institute of Psychiatry in London, he headed the Section of Social Psychiatry and Epidemiology. He returned to Dublin to take up his post in St. Patricks Hospital and Trinity College Dublin in 2008 where he is Clinical Professor in Psychiatry, Deputy Medical Director and a General Adult Consultant Psychiatrist. He has published over 100 peer-reviewed papers, largely in the areas of the epidemiology and the role of socioenvironmental factors in schizophrenia and bipolar disorder.
Prof. Aiden Corvin, Department of Psychiatry, TCD.
More to follow…
Dr. Ken O'Reilly, Department of Psychiatry, TCD.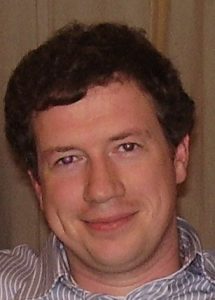 Ken holds a BSc. In psychology, and graduated with a Masters in Counselling Psychology in 2004 from Trinity College Dublin (TCD), and a Doctorate in Clinical Psychology from University College Dublin (UCD) in 2009. He is strongly influenced by the paradigms of evolutionary psychology, behavioral genetics, and cognitive psychology. In 2011, he took up a joint appointment with the Central Mental Hospital (CMH) and the Department of Psychiatry TCD, where he holds the position of assistant professor of clinical psychology. Achievements include: carrying out the first epidemiologically valid investigation of the level of cognitive impairment experienced by forensic patients with schizophrenia or schizoaffective disorder; demonstrating the importance of cognitive impairment for functional outcomes for forensic patients; exploring potential iatrogenic effects that medications may have on cognition and functional outcomes; conducting a randomized controlled trial of cognitive remediation for a national cohort of forensic patients involving fifty six sessions of therapy. In 2016 Ken and his collaborators won an open access research award from Irelands health service executive (HSE) within the category of mental health. Ken's primary research interests involve critiquing, developing, and evaluating psychological treatments; treatment moderators such as cognitive impairment; and improving functional outcomes for forensic mental health patients; in addition to the training of clinicians and service evaluation. He has a particular interest, in the psychological motivations underpinning homicide and serious acts of violence.
Prof. Declan McLaughlin, Department of Psychiatry & St Patrick's hospital, TCD.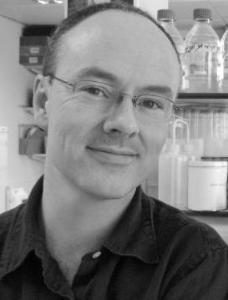 Declan M McLoughlin PhD MRCPI MRCPsych FTCD is Research Professor of Psychiatry in St Patrick's University Hospital and Trinity College Dublin, Ireland.  He qualified from University College Dublin in 1986 and trained in general medicine and psychiatry in both Dublin and London.  His research interests include electroconvulsive therapy and other brain stimulation techniques for neuropsychiatric disorders, treatment resistant depression, depressive psychosis, and molecular psychiatry.  For more details see the Depression Neurobiology Research Group webpage. Recent projects are supported by the Health Research Board (Ireland) and NARSAD (USA).
Keywords: depression, electroconvulsive therapy, meta-analysis, clinical trials, molecular biomarkers
Prof. Ted Dinan, Department of Psychiatry, UCC.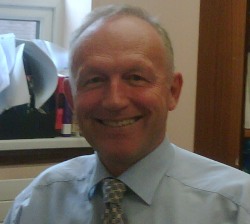 Ted Dinan is Professor of Psychiatry and a Principal Investigator in the APC Microbiome Institute at University College Cork.  He was previously Chair of Clinical Neurosciences and Professor of Psychological Medicine at St. Bartholomew's Hospital, London.  Prior to that, he was a Senior Lecturer in Psychiatry at Trinity College Dublin.   He has worked in research laboratories on both sides of the Atlantic and has a PhD in Pharmacology from the University of London.  He is a Fellow of the Royal Colleges of Physicians and Psychiatrists and a Fellow of the American College of Physicians.  His main research interest is in the role of the gut microbiota in stress related disorders.  He has also worked extensively on the regulation of the hypothalamic-pituitary-adrenal axis.  In 1995 was awarded the Melvin Ramsey Prize for research into the biology of stress. In 2019 he was ranked by Expertscape as the number 1 global expert on the microbiota. His current research is funded by Science Foundation Ireland, the Health Research Board and European Union FP7.  He has published over 500 papers and numerous books on pharmacology and neurobiology. He is on the Editorial Boards of several journals.
Dr. Dara Cannon, Department of Anatomy & NICOG, NUI Galway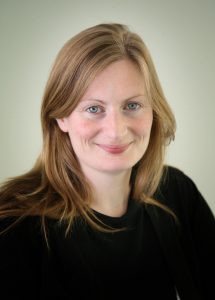 Dr Dara M Cannon(NUI Galway). Dara is an academic scientist at the National University of Ireland Galway specializing in research on bipolar disorder and psychosis using modern medical imaging techniques as well as teaching cadaveric and radiological neuroanatomy. She directs the Clinical Neuroimaging Laboratory with Professor Colm McDonald, Head of Psychiatry at UCHG and NUI Galway. She received her BSc in biochemistry and PhD in neuropsychopharmacology from UCD and specialized in in vivo medical imaging at the National Institutes of Mental Health, NIH in the USA. Currently, Dr Cannon leads a Health Research Board funded study to better understand the cholinergic contribution to bipolar disorder using MRI.
Keywords: neuroimaging, diffusion MRI, tractography, connectivity, network analysis
Prof. Gary Donohoe – School of Psychology & NICOG, NUI Galway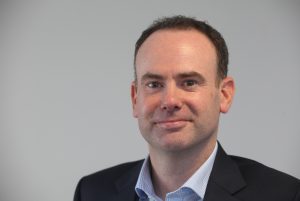 Gary Donohoe was appointed to the school of psychology as professor of psychology in July 2013. Following the completion of his Doctoral training in Clinical Psychology at Trinity College Dublin, Gary undertook a research fellowship in the TCD neuropsychiatric genetics research, where he earned a PhD in Cognitive Genomics and began the cognitive genomics lab. He was appointed an assistant professor in TCD's school of medicine in 2006, and associate professor in 2009, where he was responsible for the school of medicine psychology program until 2013. Gary's research focuses on understanding the genetic and neural basis of cognitive deficits associated with psychosis, and the development of therapeutic programs for overcoming these deficits. Gary continues to lead the Cognitive Genetics and Cognitive Therapy (CogGene) group, members of which are based between the school of psychology NUIG and TCD, where he holds the position of adjunct Professor in the school of medicine and principal investigator in the Trinity College Institute for Neuroscience. Gary also continues to be clinically active in mental health service delivery.
Prof. Colm McDonald – Depart of Psychiatry & NICOG, NUI Galway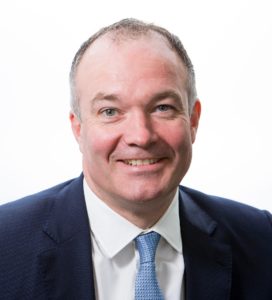 Colm McDonald is Professor of Psychiatry at National University of Ireland, Galway, and Consultant Psychiatrist at Galway Roscommon Mental Health Services. He completed his basic clinical training in Dublin and then moved to the Institute of Psychiatry in London, where he completed his clinical and research training and received his PhD. He is Vice Dean of the NUIG Deanery for postgraduate basic specialist training in psychiatry, Director of the Clinical Neuroimaging Laboratory at NUI Galway and co-director of the Centre for Neuroimaging and Cognitive Genomics (NICOG).
His clinical research program focuses on investigating neurobiological and neuroimaging abnormalities associated with major psychotic and affective disorders, as well as health services research. His research projects have been supported by the Wellcome Trust, Medical Research Council, Health Research Board, Royal Society, National Alliance for Research on Schizophrenia and Depression, Irish Research Council and Mental Health Commission. He has authored 200 original publications in peer reviewed journals.
Dr. Derek Morris – Dept of Biochemistry & NICOG, NUI Galway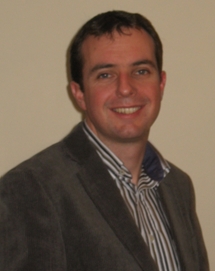 Derek Morris graduated with a B.Sc. in Biotechnology from the National University of Ireland, Galway in 1998. In 2001, he completed his PhD in molecular genetics at the Department of Psychological Medicine, Cardiff University. He subsequently joined the Neuropsychiatric Genetics Research Group in TCD as a research fellow and was awarded a HRB Postdoctoral Career Development Research Fellowship in 2003. In 2006, Dr. Morris was appointed Lecturer in Molecular Psychiatry within the Dept. of Psychiatry in TCD and in 2013 moved to NUI Galway where he is now Lecturer in Biomedical Science.
Dr. Morris' research interests are the development of novel methods for mapping genes for complex diseases and the application of high-throughput genomics technologies to the detection of risk genes for schizophrenia and bipolar disorder. He has extensive experience of genome-wide association studies and using SFI funding, set up TrinSeq, the first next-generation sequencing lab in Ireland in 2008. He is currently President of the Irish Society of Human Genetics. His contribution to the Cognitive Genetics Group is study design and the management of bio-sample resources and genetics data used for ongoing studies.
Dr. Brian Hallahan – Dept of Psychiatry & NICOG, NUI Galway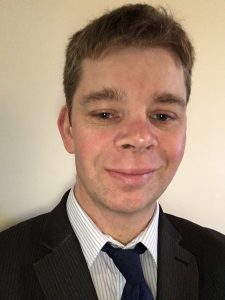 Dr. Brian Hallahan is a senior lecturer in psychiatry at National University of Ireland, Galway and Consultant Psychiatrist, West Galway Mental Health Services. He completed his basic clinical training in Galway and then moved to Dublin. He engaged in research in Beaumont Hospital, which resulted in him attaining his MD degree. He subsequently worked in the Institute of Psychiatry in London focusing on neuroimaging research in Autism Spectrum Disorders and returned to Ireland to complete his higher training. Dr. Brian Hallahan worked as a consultant psychiatrist in the Roscommon Mental Health Services before commencing his present post in 2012.
Dr. Hallahan clinical research interests include structural neuroimaging of schizophrenia, bipolar disorder and autism spectrum disorders.
Dr. Ciaran Mulholland – Dept of Psychiatry, Queen's University Belfast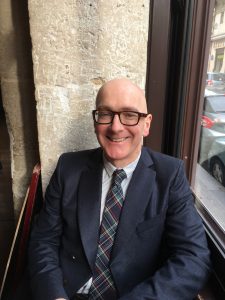 I am a consultant psychiatrist with the Northern Health and Social Care Trust in Northern Ireland and a Senior Lecturer in the Centre for Medical Education at The Queen's University of Belfast. I am also a Visiting Professor to the Bamford Centre at the Faculty of Health and Life Sciences, School of Psychology, University of Ulster.
I am Clinical Co-lead for an innovative service for young people with "at risk mental states" in the Northern Trust-the "STEP" Service and Clinical Director of the Northern Ireland Psychological Trauma Regional Clinical Network. I am one of two Research Leads of the Northern Ireland Clinical Research Network Mental Health Special Interest Group.
I have a research interests in first episode psychosis and "At Risk Mental States". I have a particular interest in the impact of childhood trauma on mental health outcomes in young adulthood. I am a Principle Investigator on the Northern Ireland First Episode Psychosis Study (NIFEPS). I have a particular clinical and research interest in the impact of violence in the local context of Northern Ireland on mental health outcomes.
Keywords: first episode psychosis; at risk mental states; psychological trauma
Dr. Ciaran Shannon – School of Psychology, Queen's University Belfast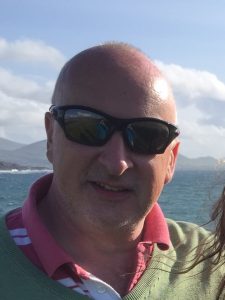 I am a Consultant Clinical Psychologist and Assistant Course Director for the D.Clin.Psych. at the School of Psychology in Queens University Belfast.    I also work in the Northern Health and Social Care Trust. In this post I manage specialist mental health psychology services and I am currently developing, along with Prof Ciaran Mulholland, a colleague from the school of medicine, a service for young people at risk of psychosis, the first of its kind in Ireland.   While I have a broad range of experience with clients with a variety of mental health problems, my clinical practice is primarily in the area of delivering Cognitive Behaviour Therapy for psychosis and for preventing psychosis.
I am also currently a member of editorial board of Psychosis: Psychological, Social And Integrative Approaches, and a member of Threshold's professional practice committee (a mental health charity in Northern Ireland).  I am past chair of 'Rehability' (another mental health charity in NI).My primary research interest lies in exploring the links between psychosis and traumatic experience and have published widely in this area.  I am also developing a research programme focusing on how we can prevent psychosis developing in at risk young people. I am interested in the effects of trauma on mental health and functioning more generally and how we can intervene post-trauma to improve mental health. I have an interest in how mental health services should respond and what treatments should be provided to those who have experienced trauma and psychosis.
Keywords: psychosis; prevention; trauma; abuse.
Prof. Mary Clarke, Department of Psychiatry, UCD.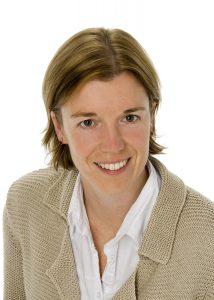 Professor Mary Clarke completed undergraduate medical training in University College Dublin. She trained in medicine and neurology and then in psychiatry. In 1998 she was awarded a two year research fellowship funded by the Stanley Medical Research Institute that allowed her to develop her interest in the clinical and epidemiological aspects of first episode psychosis. She was appointed as Consultant psychiatrist to St John of God hospital in 2001 where she specialized in substance misuse and psychosis. She took up the post of Clinical Lead of the DETECT early intervention service in psychosis service in 2011. She was appointed as Senior Lecturer in Psychiatry to UCD in 2008 and as Clinical Professor in 2014. Her research programmes focus on longitudinal studies of first episode psychosis and early intervention. She has an interest in developing interventions to improve outcome in psychosis. She is a fellow of the Royal College of Psychiatrists UK and the Royal College of Physicians in Ireland.
Keywords: Psychosis, epidemiology, outcome, recovery
Dr. Karen O Connor, Consultant Psychiatrist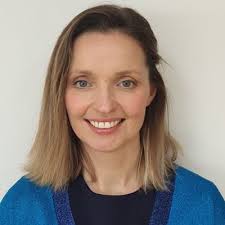 Karen O Connor is a Consultant Psychiatrist and the National Clinical Lead for the Early Intervention in Psychosis Programme. Dr. O Connor is a medical graduate of University College Cork. She completed most of her postgraduate training in Psychiatry in Dublin but also spent one year on a fellowship at Orygen Youth Mental Health Service in Melbourne, Australia.  Dr. O Connor has a Medical Doctorate in Early Intervention in Psychosis with RCSI. She is the clinical lead of the RISE service, an Early Intervention in Psychosis service in South Lee Cork. Dr. O Connor is the Vice Dean for postgraduate basic specialist training in psychiatry in the UCC Deanery.
Associate Professor Brian O'Donoghue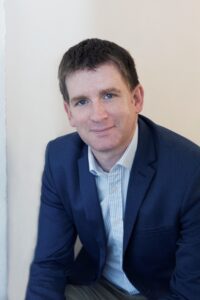 Brian graduated from Medicine from UCD in 2004 and obtained a Masters degree in Public Health & Epidemiology from the University of London in 2011. He obtained his PhD in the epidemiology of psychotic disorders from UCD in 2015. Brian worked with the DETECT Early Intervention for Psychosis service between 2009 and 2011 and then moved to Australia and worked with the Early Psychosis Prevention and Intervention Centre (EPPIC) at Orygen. Brian was a consultant psychiatrist with the EPPIC service from 2016 – 2020 and he is a Principal Research Fellow with the Centre for Youth Mental Health at the University of Melbourne. Brian was awarded an NHMRC Early Career Fellowship for 2018 – 2021 and he is an associate editor of the Irish Journal of Psychological Medicine.
Brian's areas of interest in research include physical health, epidemiology, clinical trials in early psychosis and the reduction of coercive/ restrictive interventions. Brian is currently an investigator on four RCTs in the area of early psychosis and he was a contributor to the recently published Lancet Commission on the physical health of people affected by severe mental health disorders.
Dr. Keith Gaynor, Senior Clinical Psychologist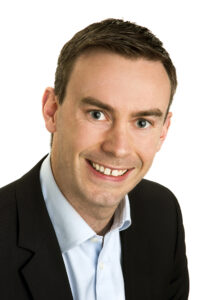 Keith Gaynor is a Senior Clinical Psychologist in DETECT, Early Intervention Service, Dublin and Asst. Prof. in the School of Psychology University College Dublin (UCD). He has been working as a clinician-researcher in the area of psychosis since 2004. He completed his PhD in UCD looking at group cognitive behavioural therapy for people experiencing their first episode of psychosis in 2007. He trained in Clinical Psychology at the Institute of Psychiatry at Kings College London (2007-2010). He has worked as a clinical psychologist at the Warneford Hospital, Oxford (2010-2012) and subsequently St John of God Hospital, Dublin (2012-2021). His research interests focus on emotional dysregulation in psychosis and the development of novel psychological interventions.